When it comes to building a shower pan, the type of mortar or concrete mix you use is essential for ensuring that your finished product is durable and long-lasting. The wrong choice can lead to costly repairs down the road, so it's important to understand which materials will work best for your project.
In this blog post, we'll explore the different types of mortar and concrete mixes available on the market today, as well as provide tips on how to select the right one for your needs. Whether you're a DIYer looking for an easy solution or a professional contractor who wants top-quality results every time, this guide has all the information you need!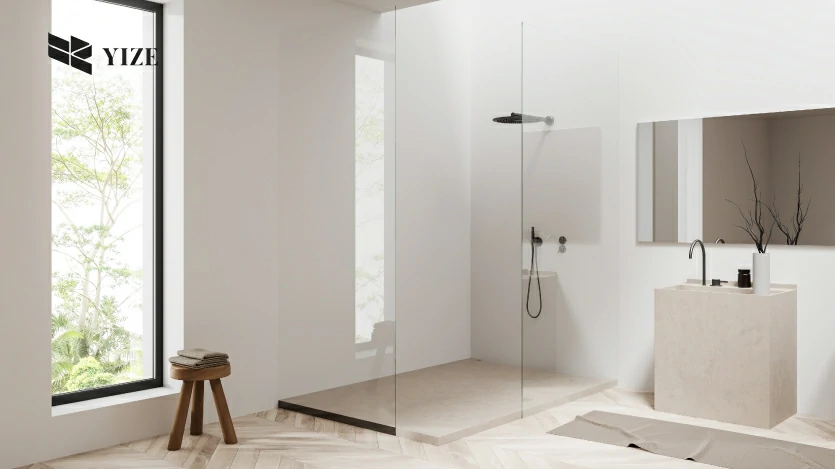 What are Different Types of Mortar and Concrete Mix Available?
The most popular types used for shower pans are:
Portland Cement Mortar. Portland cement mortar has been used for a long time to tile showers. It has many benefits. It's strong, waterproof, and doesn't absorb moisture like other types of mortar. This product is very versatile and can last for years with proper care. You can mix it with other products to get the results you want.
Premixed Sanded Grout. Premixed sanded grout is not a mortar, but it's often used in shower pans to fill the gaps between tiles. It's easy to use and provides good adhesion, strength, and water resistance. You'll want to ensure your grout is rated for use in wet areas, such as showers.
Quikrete Concrete Mixes. Some use Quikrete concrete mixes for shower pans instead of regular mortar mixes. These mixes are easy to use and provide a strong, durable foundation for your tiles. In addition, they're available in a range of colors, allowing you to customize the look of your shower pan.
Preblended Polymer Modified Mortar. This mortar is made with a special mixture of polymers and Portland cement. This makes it very strong and able to withstand water. This mortar is good for shower pans because it sticks to things well and is also difficult to break. Make sure that you read the instructions before using it, though. This type of mortar takes longer to dry than others.
Non-Shrink Grouts. If you want something that will not get wet and will not move or get smaller over time. Non-shrink grouts are a good choice. They are less strong and long-lasting than Portland cement-based mortars. But they are much easier to use and come in different colors.
Structural Repair Mortars. Structural repair mortars are the way to go if you're looking for an even stronger solution. They offer good adhesion and strength. They also do not crack or shrink over time. Nevertheless, they are more difficult to work with and may need special tools.
Hydraulic Cement and Concrete Mixes. Hydraulic cement and concrete mixes are strong, durable, and waterproof. They also have better adhesion properties. Though they are more expensive than most other types of mortar, there may be better choices for a DIY project.
Self-Leveling Underlayment Mixes. These mixes are a great option if you're looking for a waterproof and durable foundation for your shower pan. This type of mortar is easy to work with and can provide good adhesion, making it an ideal choice for DIY projects.
Thin Set Ceramic Tile Adhesive Mixes. Thin-set ceramic tile adhesive mixes work great for tiling shower pans. They provide excellent adhesion and are very waterproof. You don't have to worry about moisture seeping through the tiles. Because they work well when you use them in wet areas.
Flowable Fill Concrete Mixtures. Are you looking for a lightweight concrete mix with superior flowability and strength? Look no further than flowable fill concrete mixtures! You can use it to fill voids and create pathways for cables and pipes. And it also provides a strong foundation for structures.
Sand Topping Micro Toppings. Need a firmer, more durable surface for your pan shower? Sand topping micro toppings are the perfect solution. This mix of sand, cement, and other materials offers a lot of strength and durability. It is also easy to install. Plus, you can use it on both interior and exterior surfaces!
Considerations for Choosing a Mortar or Concrete Mix for a Shower Pan?
The best choice for your shower pan depends on your specific needs and preferences. Here are a few factors to consider when making your decision:
1. Compatibility with tile
Some mortars are only for ceramic tiles. Others could be better for them. Get the right type by checking the label on the bag. It is good for shower pans.
Some mortars have extra ingredients added to them. These help the mortar to stick to the tile better. These can be a great option if you want added durability and strength.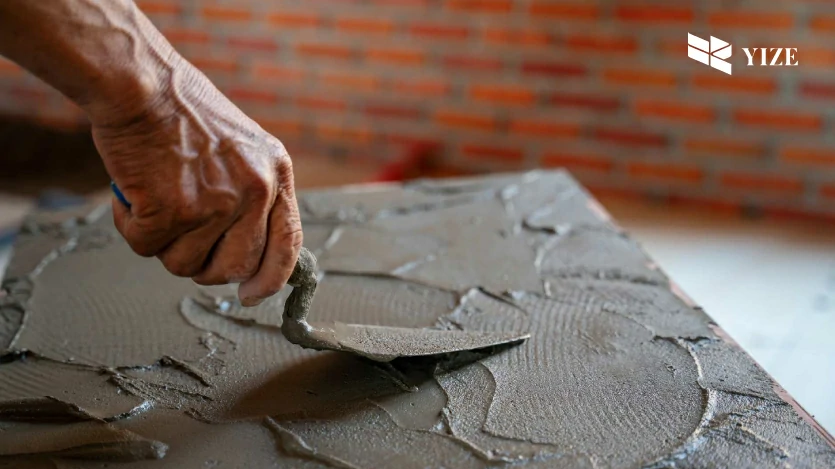 2. Ability to support the weight
The bottom of your shower will have a lot of weight on it—the water in your shower, plus whoever is using it. So, you want to ensure the mortar (cement) can handle it. Look for high-strength mortars and concrete mixes. They can hold a lot of weight without cracking or breaking.
During installation, ensure the mortar is evenly spread and free of air bubbles. That will help ensure that it can provide the right support for your shower pan. And, of course, follow the manufacturer's instructions for installation.
3. Water resistance
The last thing you want is for water to leak out of your shower pan and start damaging the rest of your bathroom. That's why finding a water-resistant mortar or concrete mix is so important. If you want to avoid taking any chances, choose a pre-mixed mortar or concrete mix for shower pans. This will give your shower pan superior water resistance. It might cost more upfront, but it'll be worth it in the end!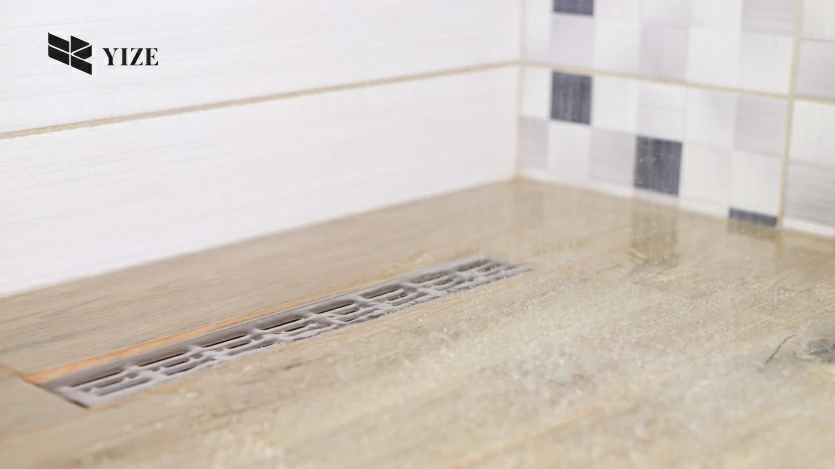 Moreover, be sure to check any cement product's curing time. If the mix dries in a slow manner, water is less likely to seep through cracks and cause damage. You can make your own cement mix by combining Portland cement and aggregate. Just be sure to use the right ratios for an optimal water seal!
4. Setting time
Most mortars and concrete mixes have a set time, which is the amount of time it takes to dry and get ridged. If you're working on a large project, like a shower pan, you don't want the mortar or concrete to dry before you finish. It is important to find a product with an appropriate setting time. This is when you have to work with the mix before it dries. Try to find a mortar or concrete mix with a longer setting time. This way, you can lay it out sooner and with fewer mistakes.
5. Cost
The cost of mortar or concrete mix can vary, depending on the type and brand. It's a good idea to shop around and compare prices to get the best deal. Also, remember that using a pre-mixed mortar or concrete mix may be more expensive than mixing your own. Although the product might be more expensive, you don't have to mix it, and it's ready to use. This could be worth the extra money because it is more convenient.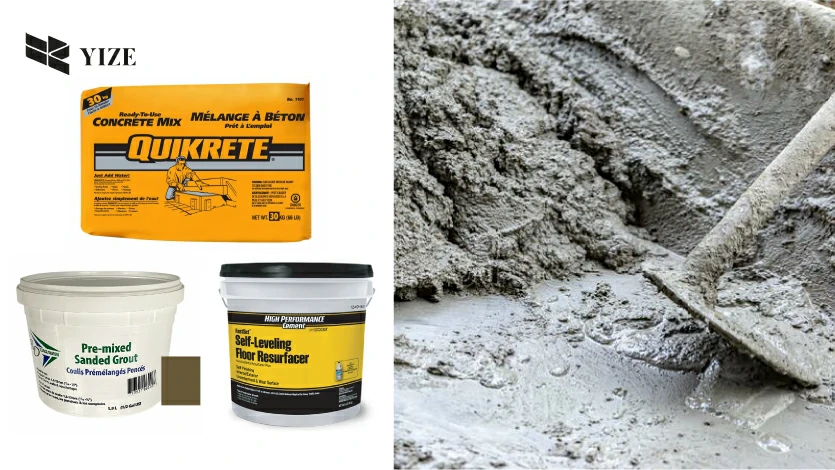 6. Flexibility
Some mortars are flexible. They can move with your shower as it expands and contracts over time. This can help prevent cracking or other damage due to temperature changes. When choosing a mortar or concrete mix, pick a flexible one. This will make it last longer.
When making a shower pan, you can use different types of mortars and concrete mixes to create different looks. You can choose colors, textures, and thicknesses to get your desired look. This way, you can create something unique and special for your shower pan.
7. Ease of use
You don't want to spend all day trying to apply your mortar or concrete mix, so make sure you get a product that is easy to use. Look for mortar or concrete mixes that can apply with minimal mess and fuss. Some products come in a ready-to-use, pre-mixed form—you have to pour it out and spread it!
8. Finish
Some mortars can help your shower pan look smooth and professional. Others have characteristics to offer you a more textured look, depending on the type of mix used. When choosing the right mortar or concrete mix, decide what kind of finish you want first. Then, select the product that will best meet your needs.
9. Variations
Mortars and concrete mixes come in different colors and textures. The colors can be bright white or soft gray. You can pick a color that goes well with your bathroom. Some mortars and concrete mixes also offer special features, like anti-microbial content, pre-mixed grout, and sealant.
10. Durability
You want your shower pan to last long, so use a mortar or concrete mix with high-quality materials. These materials will not crack, break down, or stain over time. With the right combination, your shower pan will last you a lifetime—and then some! Who said bathroom renovations had to be a hassle? Not us!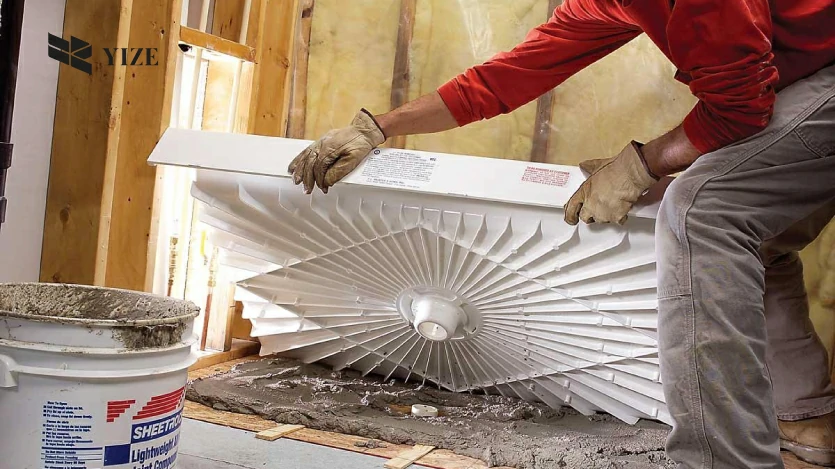 While at it, don't forget to add a sealant over the finished shower pan. This will help protect it from water damage and keep it looking good. Now you're all set—you have just created the perfect shower pan!
11. Cleanup
Once you're finished installing your shower pan, you'll need to clean up the mess. Make sure to read the instructions on the chosen mortar or concrete mix. Some of them might require different ways to clean up. After you've cleaned up, all left is to step back and admire your work! You've created a stunning shower pan that will last you years.
Conclusion
Choosing the right mortar or concrete mix for your shower pan is essential. There are a lot of factors that you need to consider when making your decision, like how much it costs, how flexible it is, how easy it is to use, the finish, variations, durability, and cleanup. If you have the right supplies and know what you are doing. It will take a short time to do it!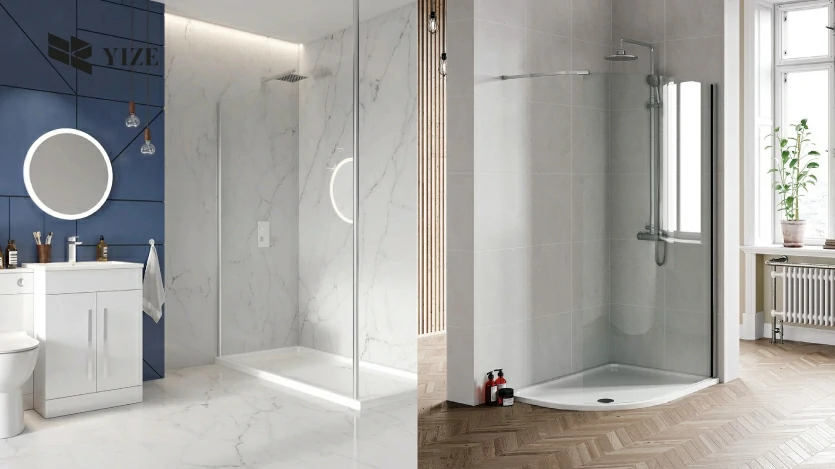 If you need help understanding which mortar or concrete mix to use for your shower pan, ask a professional for help. There is no one-size-fits-all solution when it comes to shower pans. You need to choose the product that will work best for your unique situation.
For more information about shower pan concrete mix, please click