The bathroom is an essential part of any home. Its aesthetics play a crucial role in the feel and ambiance of the house. When someone designs or renovates a bathroom, one thing that is often ignored is the shower drain.
In this post, we explore the impact of shower drain design on bathroom aesthetics. Also how it can enhance the look and feel of the space.
Types of shower drains that improve bathroom aesthetics:
Shower drains come in various shapes, sizes, and styles. There are different types of shower drains from different manufacturers. But we will focus on three that can go with all bathroom themes.
● Triangular Shower Drain
● Square Shower Drain
Each type has its unique features and benefits. We will make it easy for you to choose any of the above. Let's discuss something about each shower drain. Why you must need something more elegant and appealing like this? Let's dig into it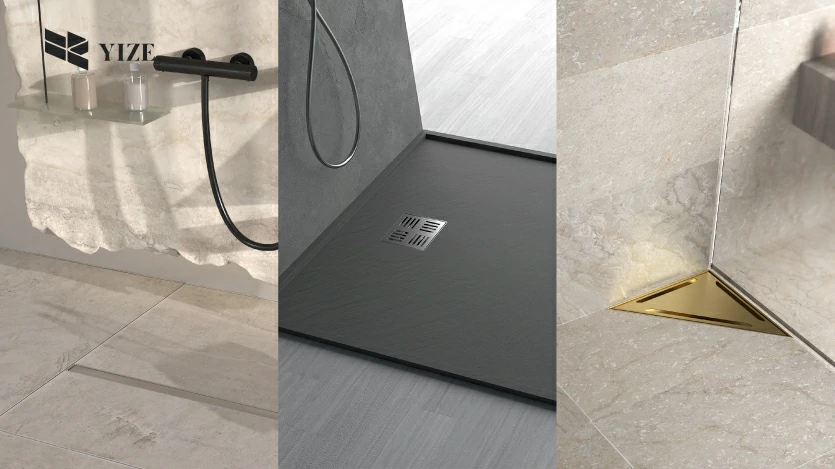 Linear Shower Drain:
Linear shower drains are one of the most popular types and for a good reason. They are sleek and modern. Linear shower drains also offer a minimalist design that complements any bathroom style. These drains are long and narrow. You can install these along one of the bathroom's walls. So it creates a seamless and continuous flow from the shower area to the bathroom floor.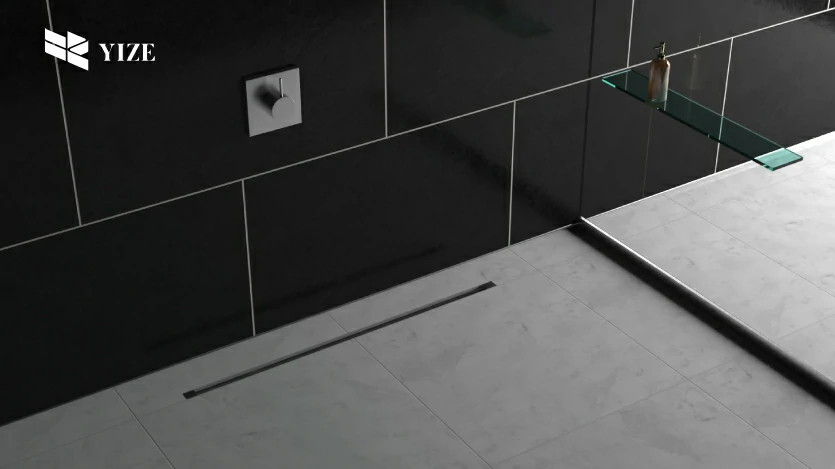 Linear shower drains come in various finishes. Including stainless steel, brushed nickel, and oil-rubbed bronze. It also lets you choose a finish that complements your bathroom's color scheme and style.
Triangular Shower Drain:
One of the latest trends in shower drain design is the triangular shower drain. Triangular shower drains are a unique and modern option. They also complement your bathroom's style and are also beneficial.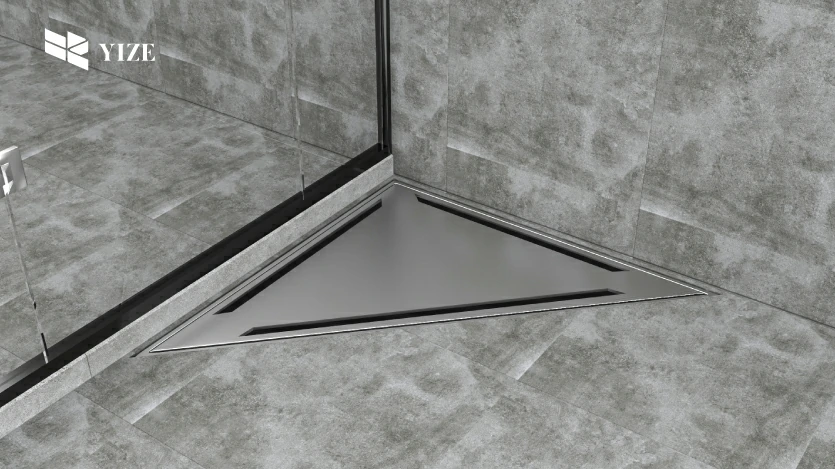 The unique shape of the drain allows it to blend into the bathroom's design. Triangular shower drains create a cohesive and stylish space. Like a linear shower drain, this is also available in different finishes. There's something for everyone. You can adjust the corner below your shower. Even without standing much, it still gives you an elegant feel.
Square Shower Drain:
With its minimalistic and contemporary design, it can add a touch of elegance to any bathroom. You can give your bathroom a sleek and modern look with a square drain instead of a traditional round drain. A square drain can give your bathroom a sleek and modern look. This design complements the bathroom style that incorporates straight lines and geometric shapes.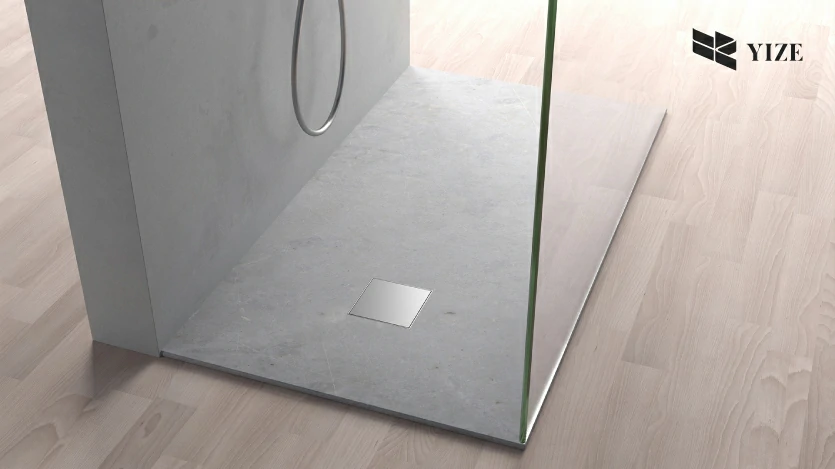 Furthermore, it has a unique shape provides a larger surface area for water to flow. Besides, it helps prevent clogs and allows for better water drainage.
Type of shower drain is not the only factor to focus on:
It is not about choosing the right type of shower drain that affects the aesthetics of your bathroom. You may want to consider the following options:
Change the Finish:
To enhance the aesthetics of your bathroom, you can consider changing the finish. A wide selection of finishes is available from shower drain manufacturers. You can choose one that matches your bathroom decor.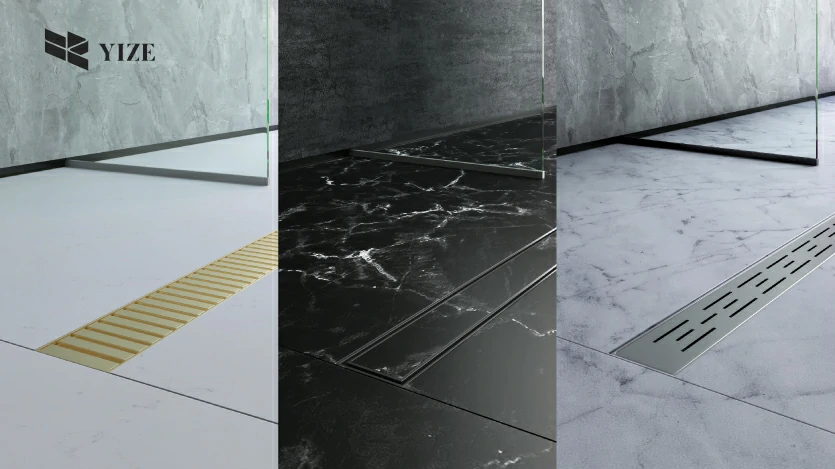 Install a Drain Cover:
Decorative touches can add a lot of interest to your shower drain, and then a decorative touch is a perfect way to do so. These covers add an aesthetic appeal to a bathroom's interior design as well.
Upgrade the Tile:
If you're unhappy with the shower drain's effect on the space, you might want to pick a tile that fits the flow. If you choose a bold, eye-catching tile, it will create a focal point in your bathroom.
Add Decorative Accents:
You can decorate shower drains with decorative accents. These decorative accent create an elegant and harmonious space in your bathroom. You might hang a decorative shelf or piece of artwork near the shower to make the room appear cohesive.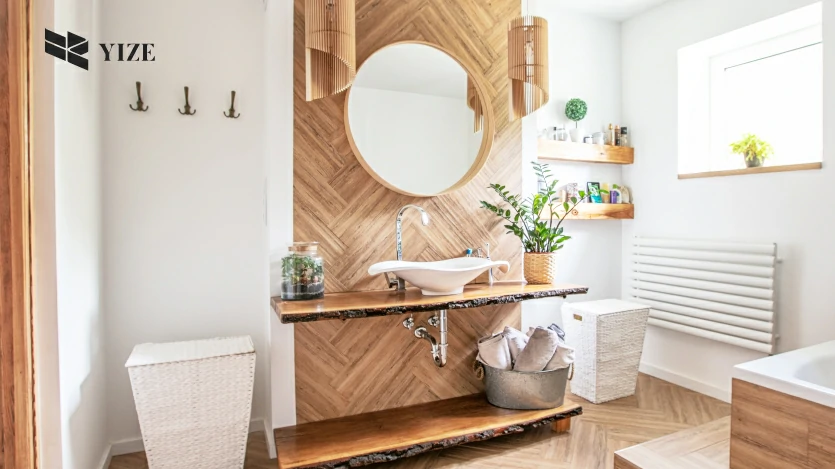 Why Choosing the Top notch Shower Drains are important?
A good quality shower drain ensures that your needs and expectations are met. Choosing top-quality products is important for the following reasons:
Quality:
Quality shower drains are made with high-quality materials, making them durable and long-lasting. It is possible for a cheaper shower drain to be made of materials that will rust or corrode over time. That can also cause leaks and other problems over time.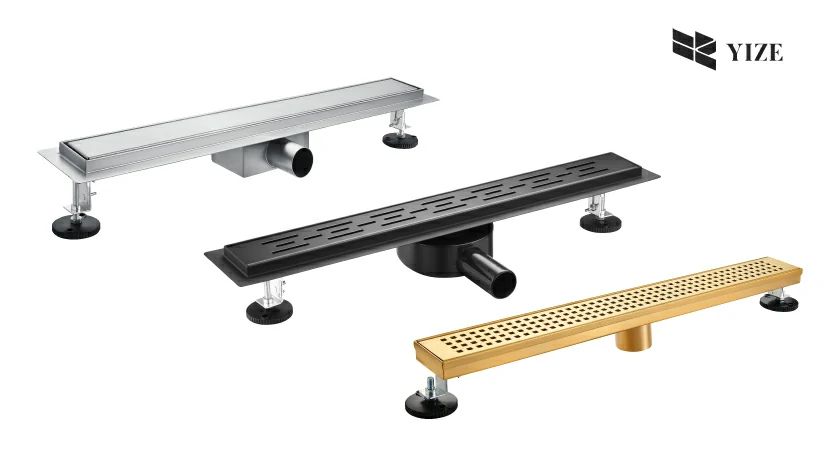 Functionality:
There are many advantages of investing in a higlow-qualityhower drain instead of a low quality product. Water will drain more efficiently, which helps prevent water damage and other problems. It will be less likely to clog.
Aesthetics:
Top-quality shower drains will also have more attractive designs than cheaper ones. It will be made with attention to detail, and the finish and design will be of a higher quality. This can improve the appearance of your bathroom, helping to create a more polished, cohesive, and stylish space.
Value for Money:
The cost of high-quality shower drains may be higher, but they often make more sense in the long run. As a result, you won't have to replace them as. As a result, you can save money over time and avoid the need to pay for costly repairs and replacements.
Customer Satisfaction:
If you invest in drains that come with a warranty, you can make sure that you are making a good investment. Besides, they can exceed your expectations since they are more likely to meet them. This results in a more satisfied customer.
Final Words:
In conclusion, it's true that the type of shower drain you choose can impact the aesthetics of your bathroom. It's not the only factor to consider. Enhance the visual appeal of a space by changing the finish, installing a drain cover, upgrading the tile, or adding decorative accents.