The best alternatives to plumber's putty when you need a quick fix and don't want to spend a lot of money.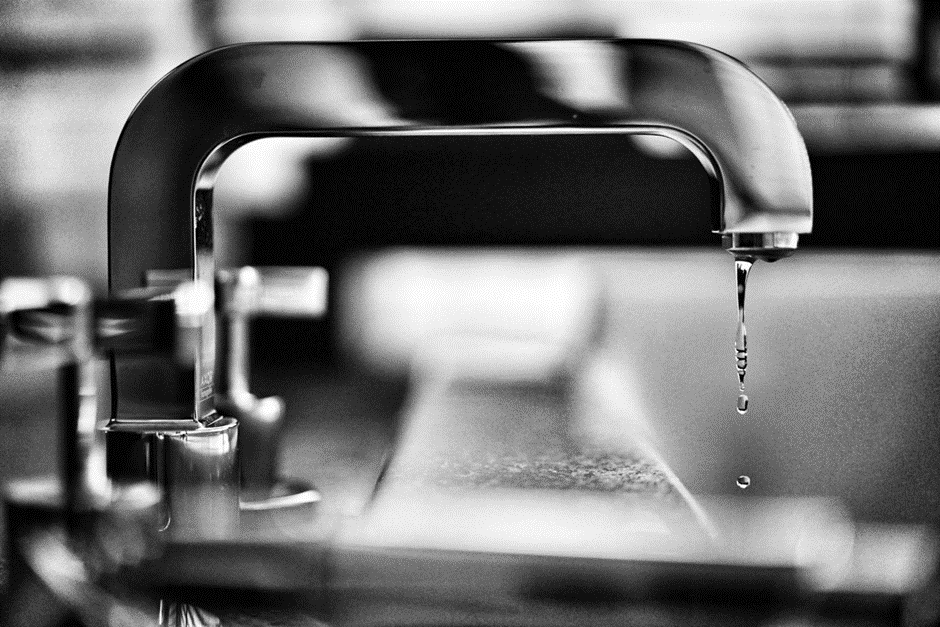 Photo by PAN XIAOZHEN on Unsplash
Plumber's putty is used to fix sinks and faucets that have small cracks. You can apply it at the base and is commonly hidden under an edge to make the paste invisible.
If you notice a leak in your sink or pipes, you might think about applying a plumber's putty. But what happens if you don't have any at home? In this article, we gathered the top alternatives to plumber's putty and how you can use them. This will give you plenty of options when you need a quick fix.
Keep on reading to find out how to fix your faucets or pipes fast. Plus, have the home of your dreams without having to spend a lot of money.
What Is Plumber Putty?
If you've ever had a plumbing job that required a sealant, chances are you've used a plumber's putty. This is an incredible and versatile product. Plumber's putty it's a type of sealant. It has a combination of materials, including clay, linseed oil, and silicone. When applied, it forms a watertight seal that can withstand high levels of pressure. Plus, it's easy to apply and remove, making it a versatile tool for a variety of projects.
To use a plumber's putty, take out the amount you desire and close the lid. Knead the piece like a rope of around half an inch. Apply the circle to the underside of the item you're fixing. After putting the item back in its place, put some pressure to ensure it is nice and firm. Wipe away the excess, and you are done. You can use it to seal sinks, tubs, showers, and more.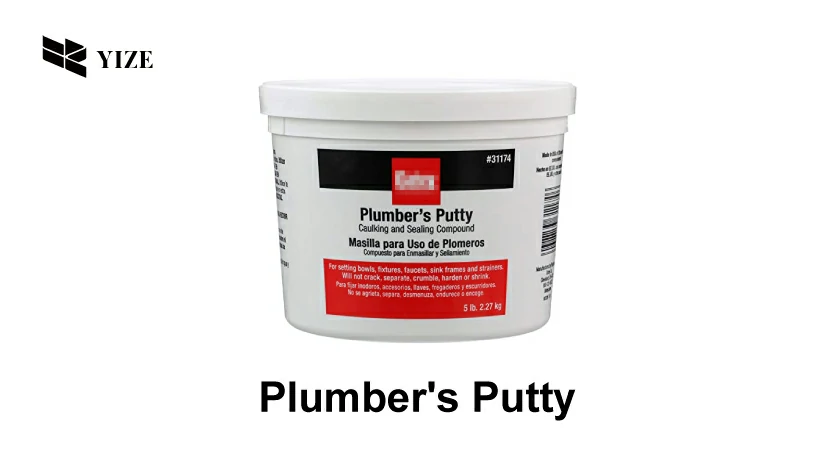 If applied as instructed, a plumber's putty can create a watertight seal that will last for years. Although, it is important to note that putty is not ideal as a long-term solution. If you have a plumbing issue that requires a permanent fix, you should consult a professional.
Why Choose Alternatives For Plumber's Putty?
In the next part, you can find a few reasons why you should consider using alternatives to plumber's putty. The next time you need to seal a plumbing fixture, check out this list.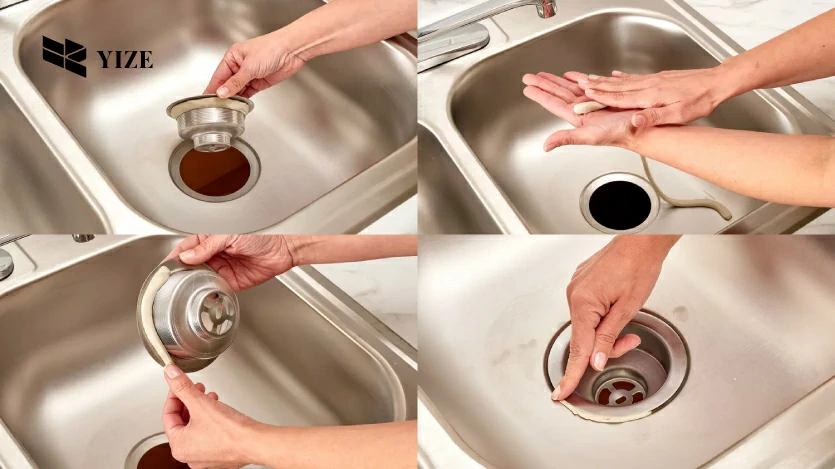 Plumber's putty can be difficult to work with. It is sticky and can be hard to get an even seal with. Other options for plumber's putty are much easier to work with. They will give you a more professional-looking seal.
The typical putty is not always the most durable option. If you need a seal that will last for years, silicone caulk is a better choice.
When it comes to removing the paste, it can sometimes be difficult. Instead, choosing other alternatives can peel away at a rapid speed.
If you're on a budget, a plumber's putty may not be the best choice. Other products are more affordable and still deliver the same results.
Finally, a common plumber's putty is rather messy. For cleaner ways to seal your fixtures, an alternative like a rubber gasket is the way to go.
When it comes to sealing plumbing fixtures, there are plenty of alternatives to plumber's putty that can give you a better seal.
8 Alternatives For Plumber's Putty
Here are great alternatives for plumber's putty that will get the job done:
Clear Silicone
Teflon Tape
Pipe Dope
Rubber Gasket
Sugru
Super Glue
Plumber's Dope
Duct Seal
In the following parts, we will look into each plumber's putty alternative and how they work. Plus, the different uses they have so you can find the one that suits your needs the most without a problem.
Keep an eye out for their application processes, characteristics, and recommendations. This way, you will not encounter any issues while in a rush to fix leaks in your faucets, pipes, sinks, or similar.
Clear Silicone
Can I use silicone to seal sink drain? or Will silicone work instead of plumbers putty?
Silicone caulk is a type of sealant that people use in a variety of applications. Some include around windows, doors, plumbing fixtures, and in the bathroom. Silicone caulk contains silicone, which is a synthetic rubber. It is available in a variety of colors, but clear silicone caulk is the most popular type.
It is very easy to apply, and it dries fast. It is also very flexible, so it can expand and contract with the movement of the surface when you apply it to. This makes it an ideal sealant for areas that experience a lot of movement.
Silicone caulk is also waterproof and mold-resistant. It is a good choice for areas that are susceptible to moisture.
What's great about silicone caulk is that it is completely transparent. You do not need to worry about applying it like a professional.
Teflon Tape
Teflon tape contains polytetrafluoroethylene (PTFE), a synthetic fluoropolymer. PTFE is a durable material that can withstand high temperatures and pressures. It's also non-stick, so it won't adhere to pipes or other surfaces.
When applied to pipe threads, Teflon tape creates a seal. It is stronger than the threads themselves. The tape fills in any irregularities in the threads, creating a tight, leak-proof seal.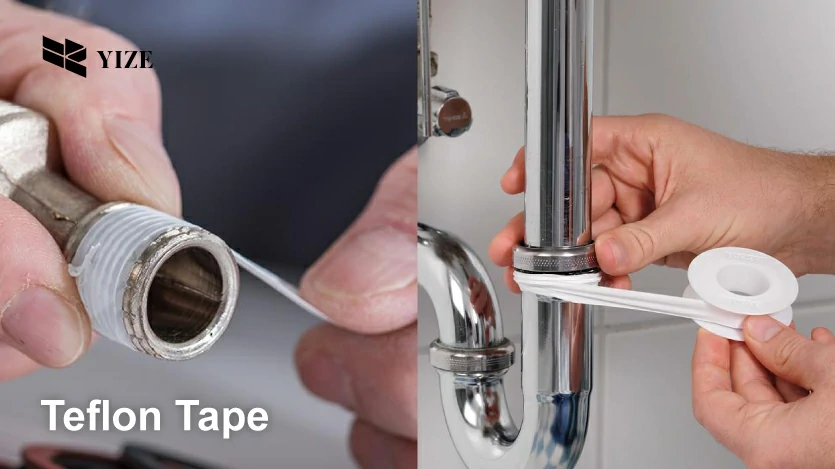 Teflon tape is easy to use and is present in most hardware stores. It is an essential tool for anyone working with plumbing.
Pipe Dope
When someone asks Can I use teflon tape instead of plumbers putty? My answer is yes, it can be used.
Pipe dope is a substance used to lubricate and seal pipe threads. It is also available in a variety of formulations. Some include those that are designed for use with metal, plastic, or rubber. You can also use pipe dope to seal leaks in plumbing systems.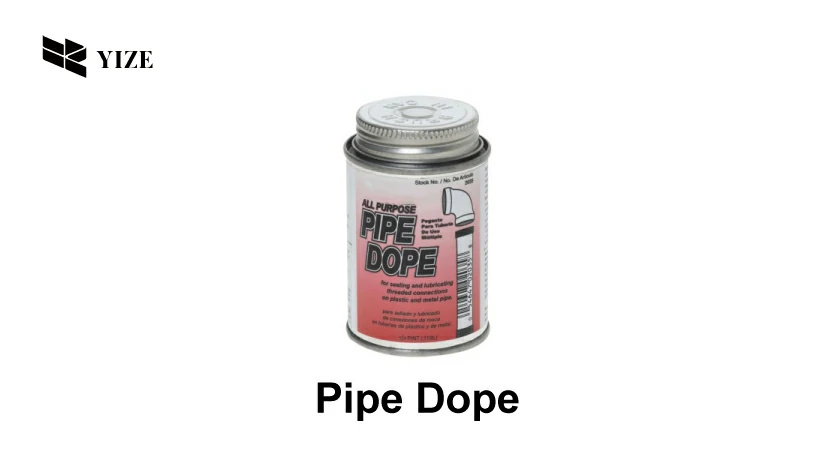 You should apply it to the threads of a pipe before assembling it. This allows the pipe dope to lubricate the threads and form a seal between the pipe and fittings.
Rubber Gasket
A mechanical gasket prevents leakage from or into the attached components. While they are compressed, this works by filling the area between two or more mating surfaces.
Gaskets form by cutting from sheet materials. This can happen by cutting or waterjet cutting or stamping.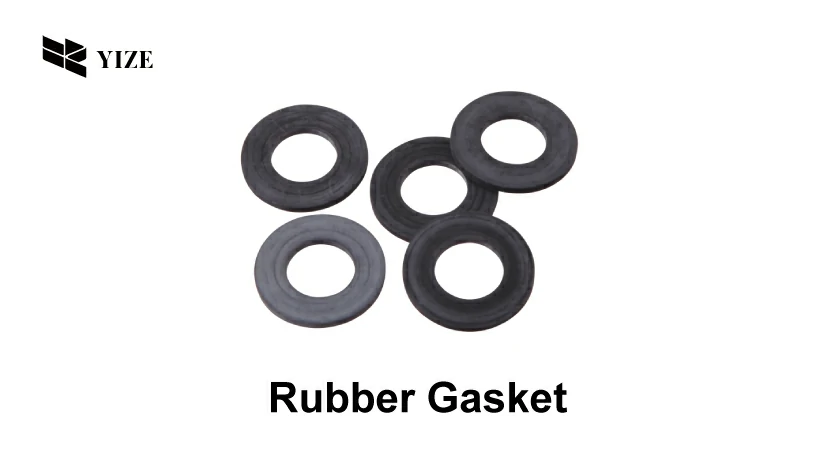 Rubber gaskets contain a variety of elastomeric materials. They include chloroprene (Neoprene), nitrile (Buna-N), fluorocarbon (Viton), silicone, and EPDM.
They are black and look great no matter how you apply them. They are excellent for bathroom and home renovations that need a quick fix.
Sugru
Sugru is a type of putty that people can use to fix, seal, or adhere to almost anything. You can apply it to a variety of materials, including metal, glass, wood, and plastic. It is also waterproof and heat-resistant, making it ideal for use in a variety of settings.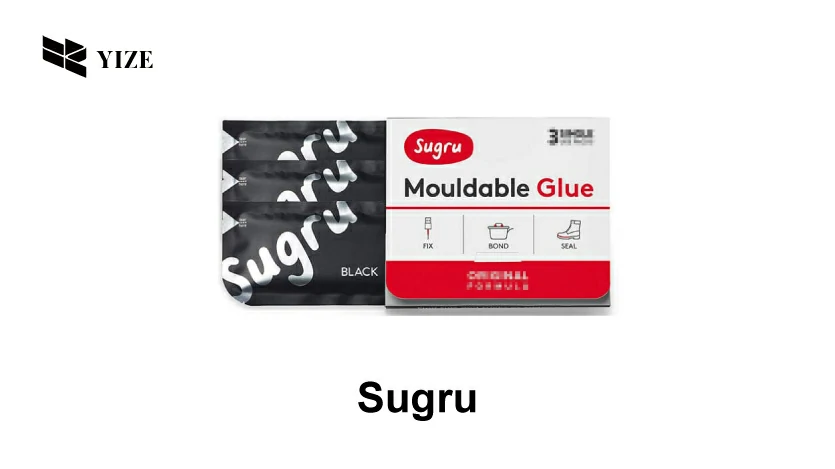 Sugru is a great way to fix items around your home or office, and you can even use it to create custom pieces or art. It is a versatile and handy product that everyone should have in their toolkit.
Super Glue
Super glues are super resistant, durable, and waterproof. This is why it is a great alternative to a plumber's putty.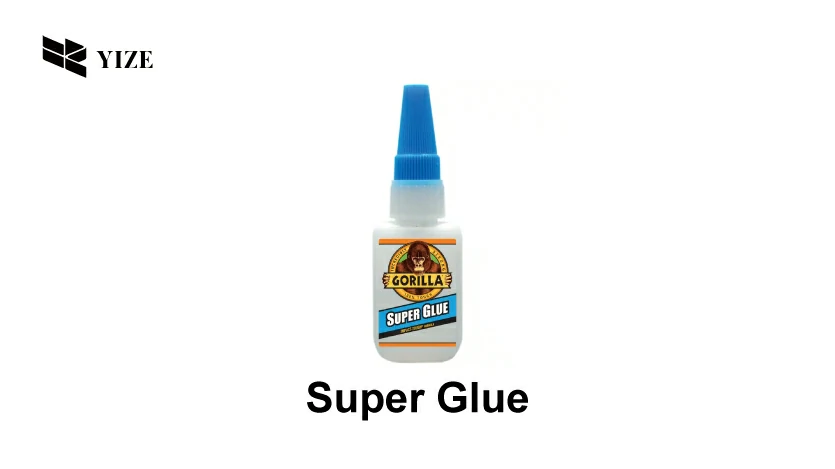 For small cracks and similar ones, it is safe to use super glue as a quick fix. It might not be recommended as a long-term solution, but you can use it until you call a professional.
It is by far the best option for home and bathroom renovations. This is due to its fast and professional-finish look.
Plumber's Dope
Plumber's Dope is perfect for threaded pipes. And it is similar in consistency to a plumber's putty. The material is a paste that doesn't harden and acts as a great seal. Without adhering to your pipes forever, it is great for a short-term solution.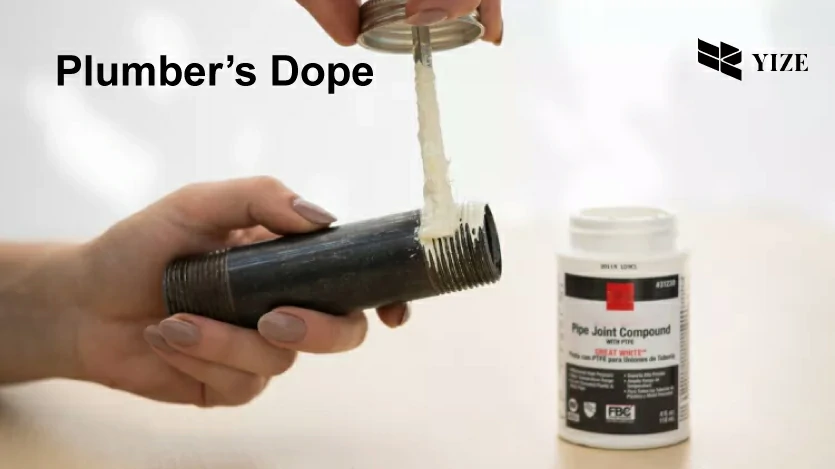 You should handle it with gloves to avoid any mess. Experts recommend using it only in small-diameter pipes.
Plumber's Dope can lubricate and seal your pipes or faucet. Everything at the same time, as well as handling different water pressures. It is perfect for effortless application and fast fixing. Use it for anything you might need before calling a professional.
Duct Seal
A duct seal is perfect for fixing gas and water pipes. This is due to its consistency, which is similar to a thick paste and is waterproof and airtight.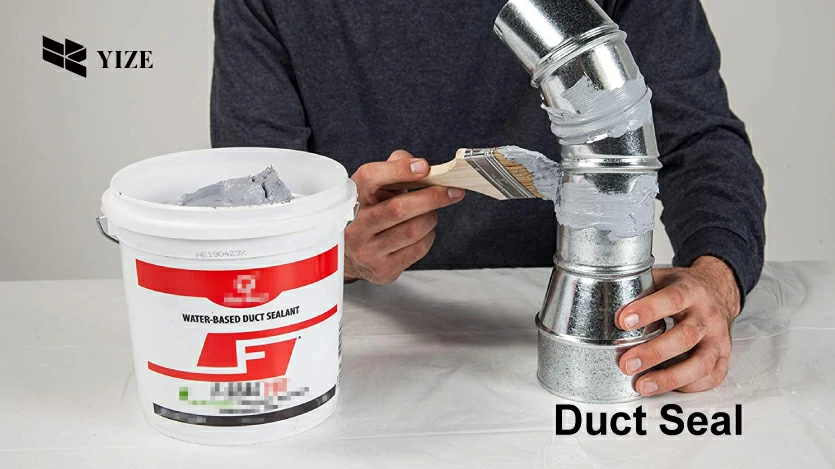 It is very easy to use and does not harden. This is perfect for works that need a bit of time, as well as those who apply and remove the material very often.
For home appliances, plumbing issues, and climatization systems, duct sealant is ideal.
Renovate Your Bathroom & Home With Plumber's Putty Alternatives
We mentioned alternatives to typical putty. Now we want to share how you can waterproof your bathroom and other areas. They can keep your home fast and functional.
Silicone caulk:
Perfect for installing a sliding glass shower door due to its clear finish, fast drying, and excellent waterproofing that will last a long time. You want your door to be secured, and if you want to do it yourself, silicone caulk is the best option.
Super glue:
Touch up your bath's small cracks and leaks with this adhesive for a cheap and long-lasting result. Instead of replacing your bath, consider trying this DIY repairing trick.
Teflon tape:
Fix your leaking showerhead or shower arm with Teflon tape by wrapping the tape around the pipe 5-6 times. In just a few seconds, you successfully put an end to the tedious nightmare of leaking sounds.
You can apply these to your kitchen window, dishwasher, and washing machine. It applies to everything that might cause a leak you need to get under control as fast as possible.
Read the instructions first to ensure it is safe and effective for applying to the item you are fixing.
Plumber's Putty Alternatives Conclusion
In this post, we shared information about plumber's putty and the best alternatives. To sum up, great alternatives to plumber's putty to have in mind include clear silicone, Teflon tape, pipe dope, rubber gasket, sugru, super glue, plumber's dope, and duct seal.
They are similar in consistency and can vary in price depending on where you buy them. The diverse alternatives are great for all budgets and needs. You might have one already at home or can run to the store and get it.
We only included options that are easy to apply and do not require many tools or too much time to dry. This will make your repair process a lot faster and more effective.
These alternatives mentioned are perfect for short-term solutions. When you need a quick fix and do not have a plumber's putty nearby, you know what to do. It is important to assess the damage later and call a professional if needed. This will ensure everything is well taken care of and avoid possible greater damage.  Having one or more of the products mentioned can help you solve your problem fast and quickly.
For more information about plumbers putty substitute, please click
plumbers putty or silicone for faucet
plumbers putty or silicone for kitchen sink
plumbers putty or silicone for stainless sink drain
plumbers putty or silicone for bathtub drain