It's no secret that sinks are one of the most important parts of your bathroom. The type of sink you choose can impact the appearance and functionality of your bathroom. While there are a lot of sinks to choose from, two types of sinks stand out. They are under-mount sinks and drop-in sinks. Both offer distinct advantages that make them ideal for different homes. In this post, we'll discuss everything you need to know about choosing the perfect sink for your home.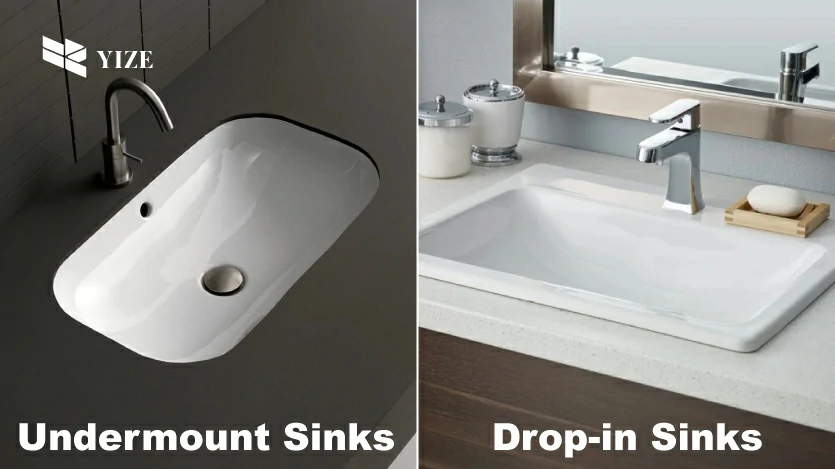 Let's dive in already!
Pros and Cons of Drop-in Bathroom Sink
Pros – The drop-in sink is more affordable.
Cons – it might not be as sturdy and can't be used with any style of faucet. A newer alternative to this type of bathroom sink is the quartz drop-in, which comes in a variety of colors.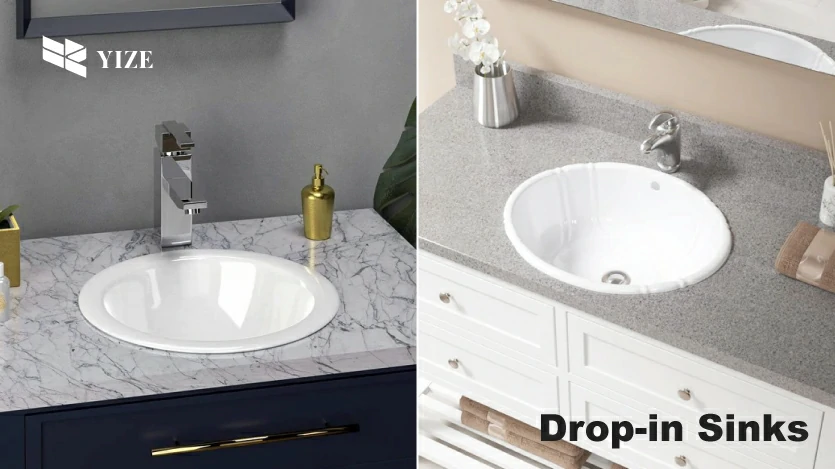 Pros and Cons of Undermount Bathroom Sink
Pros – It's stronger and more durable. It is easy to install over countertops or tiles for easy cleaning if desired.
Cons – It might take up too much space on your countertop, depending on your bathroom design or layout. Since there is no bottom lip, dirt can collect between the basin and the counter.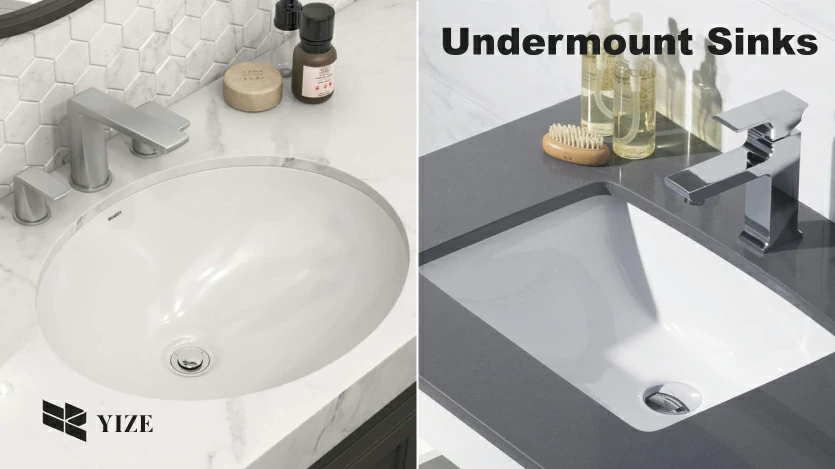 Tips to Pick a Perfect Sink for Your Bathroom
Decide on the look you want
When it comes to choosing a drop-in sink, there are a few different things you'll want to consider. First, you'll need to think about what kind of look you're going for in your bathroom.
Some people prefer a contemporary feel with crisp white cabinets and sleek worktops. Others may want something more traditional. For example, dark wood cabinets and traditional granite countertops.
Either way, there's no wrong answer!
Consider the size of your bathroom
It's important that you take into account the size of your bathroom when choosing a new sink. A small room might be able to handle a smaller sink, but it would look out of place in a larger space. So, you need to think about what size space you have and then choose.
If you have more room, an undermount sink could provide a more elegant and luxurious look. As you can imagine, large bathrooms can accommodate a large sink. One that takes up almost the entire length of the countertop. In contrast, smaller spaces may only be able to accommodate a small sink.
If you have kids who love having friends over for sleepovers, then larger sinks may be necessary. That way, there will be plenty of space for everyone. Keep in mind that most standard-sized sinks are 15 inches wide. An undermount sink can take up about 18 inches of space. So make sure there's enough room to accommodate it on the countertop.
Concern about the position of your sink and other fixtures
There are many other accessories besides sinks that help decorate your bathroom vanity. For example, soap dishes, toothbrush holders, and towel bars. They help create a cohesive look for the space. Thus, you should make sure of their positions. For example, you make sure the faucet lines up with where the soap dispenser will go. It should not be lower than 2 inches. You also want to decide where you want the drain. Do you want it at the center or side drain? Also, consider whether your wall can hold up with more weight. It is always best to measure the amount of clearance needed for your faucet before purchasing a sink. Finally, decide whether you'd like to install a backsplash behind the sink.
Choose the right material
There are two main types of sinks available: acrylic and vitreous china. Acrylic is a man-made material that's cheaper than vitreous china. But it is prone to cracks and chips. Vitreous china is a high-quality material with a luxury feel. Unlike its counterpart, it is not as susceptible to damage as acrylic. It does come at a higher price tag, though. If you have small children or pets who might put their weight on the edge of the counter, opt for acrylic. Why? It will show fewer signs of wear and tear over time than vitreous china. But, if you prefer to invest in something durable, a vitreous china sink is your answer. It can last anywhere from 50 years to forever.
Besides, some materials don't go well with the under-mounted installation. As such, this type of sink may not be for you if you have one of these materials as your countertop surface. Think laminate or tile counters which have too many weak points along seams and grout lines.
Making them an ideal choice if you want an antique look in your bathroom. Whichever material you choose, ensure they fit well with the style of your other fixtures.
Set a budget
When shopping for a new sink, it's important to set a budget and stick with it. If you're planning on doing any DIY plumbing work, then you'll need to keep in mind that you'll also need new pipes. And that can spike the cost of materials fast.
Decide on the finish of your sink
The finish is one of the most important decisions you'll make when choosing a sink. It's also one of the hardest to decide on.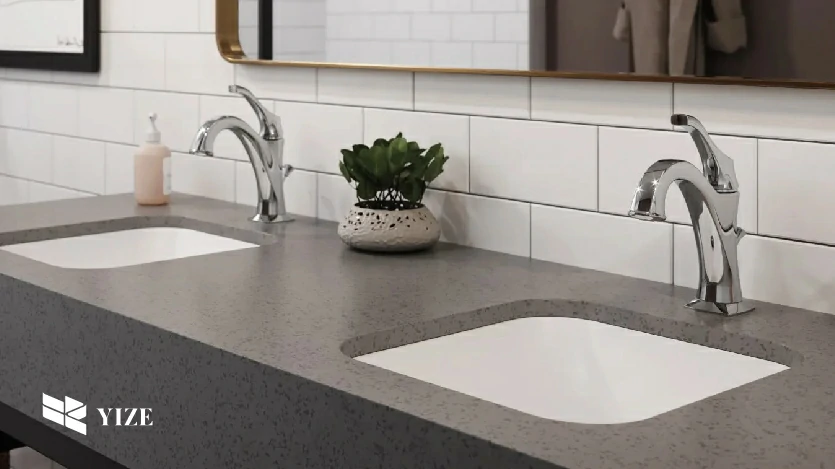 Here are some things to keep in mind when deciding on a finish:
1. Do you want a glossy or matte finish?
2. Is it important that there is no glare from light fixtures over your sink?
3. What about cleaning and drying out your sink after use?
4. Is it important that water doesn't sit in crevices or accumulate dirt over time?
5. What type of cleaners are you not allowed to use on it?
Conclusion
There you have it; how to choose the best sink for your home. If you need help choosing which is best for you (among all the options we have shared), don't hesitate to contact us.