When choosing a drain system for a shower in a bathroom, there are many considerations to bear in mind. It is just as there are with any other kind of construction or renovation job. It will be easier for you to choose the appropriate drains for your project. You should make sure to inform yourself about all these specifics in advance.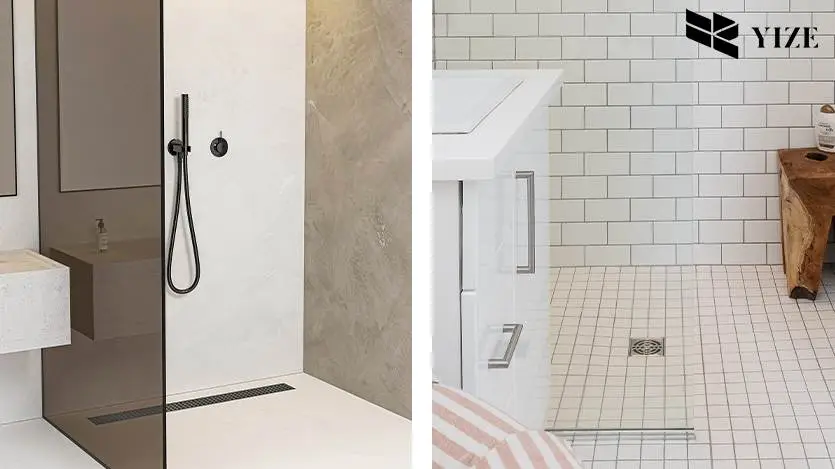 Let's take a look at some of the most important differences between linear and point drains.
What are Popular Shower Drain Types
A linear drain is a long tube made of steel that is installed on the shower floor between the walls. In most cases, they are surrounded by a frame and covered with ceramic tile that extends from the drain to the wall. Thus, it is ideal for a curbless shower. The direct drain, long shower drain, and shower trough drain all contribute significant value to the design of your shower. It is one reason why these types of drains have seen a significant surge in popularity over the last few years.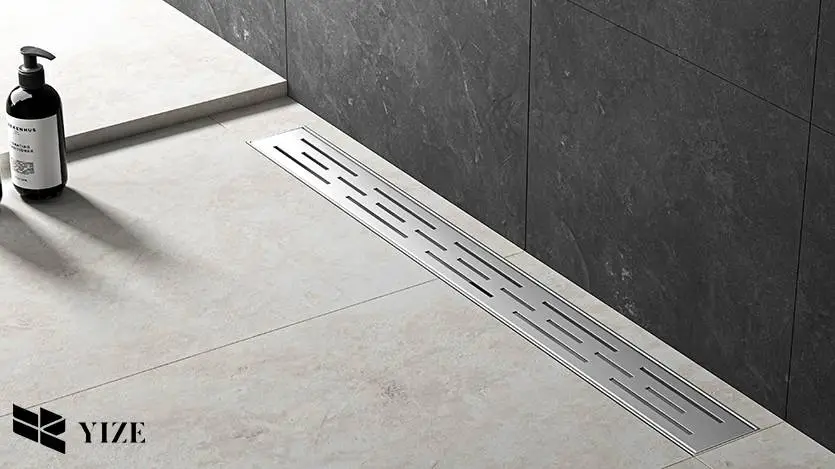 Shower drains that are round are often referred to as center shower drains. It is common practice to position point drains in the center of the floor of the shower. The water travels down to the drain using a standard compound slope that has four entry points.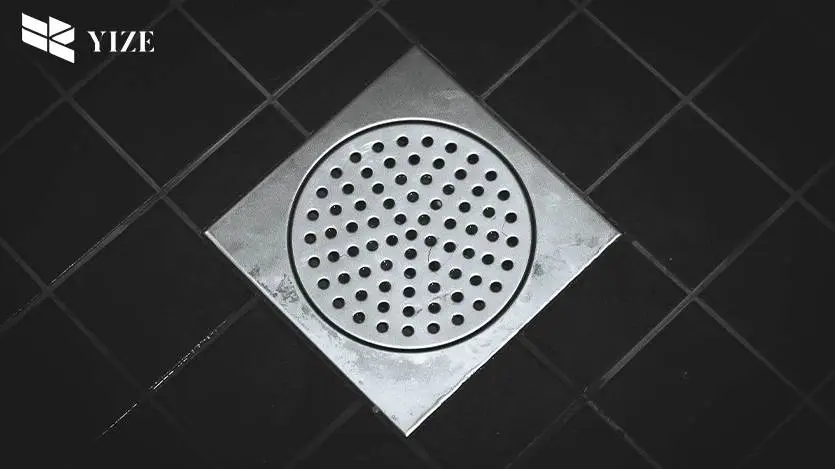 A Quick Comparison Guide for Your Choice
| | | | | | | |
| --- | --- | --- | --- | --- | --- | --- |
| | Aesthetics | Maintenance | Cost | Tile Usage | Application | Installation |
| Linear shower drain | Sleek and long | Easy to clean | More expensive | Any size | Curbless shower room/hotels/health club/swimming pool | More effort and time |
| Point shower drain | Square or round | More maintenance | cheaper | No more than 4*4inch | household | Easy, no more than 2 hours |
Linear Shower Drain or Point Shower Drain? Which is Better?
The sleek design and low profile provide an air of refined sophistication to the space. It is able to give any shower an elegant appearance. Customers have said that having a linear drain in their shower is more pleasant.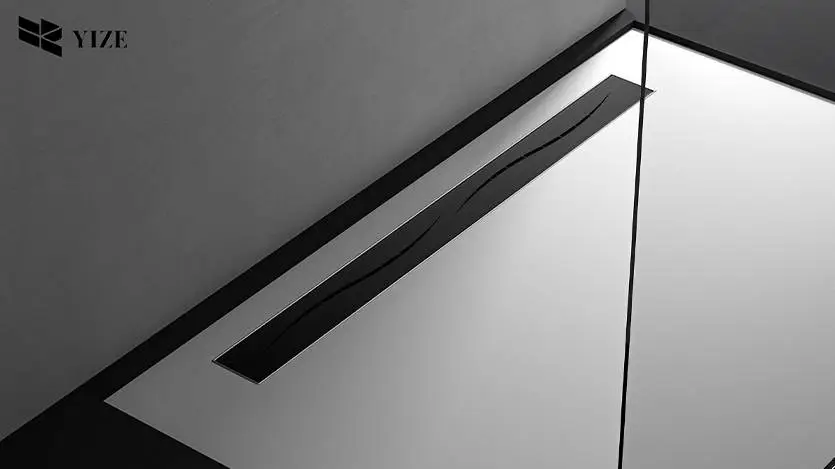 Shower setups that have a more designed design look better with point shower drains. They are available in a wide range of forms, dimensions, and coatings. A lot of square trim (or frames) are greatly put around circular shower line drain. It is to make them seem more finished. Tile installation is simplified as a result. Also, the resulting surface has a more polished appearance.
Moreover, linear drains may increase the square footage of the shower floor. It helps promote the entire evacuation of water in curbless enclosures. As a direct consequence of this, there is a reduced risk of water. It can collect within the shower and leak into the next bathroom.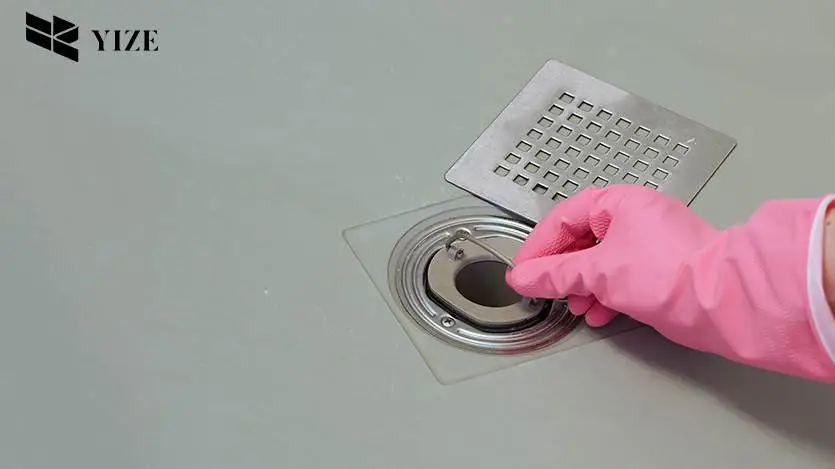 But, a point drain will have more grout lines. It will increase the likelihood of mold growth. Also, it will need more cleaning and maintenance.
It is probable that your project budget will play a role in determining whether you go with a linear or square drain. Point center drain may often be acquired for a far lower price than linear drain systems. It is despite the fact that the price of a whole shower system is determined by the size of the shower itself. The point drain needs less material, customization, and adjustments made on-site. Thus, the costs of installation and labor are also lower for these drains. Whether you want to install a wet room or renovate to age in place, the linear shower drain of YZ is an optimal choice.
The most noticeable improvement that results from installing a linear drain in your shower is the freedom to work with much bigger tiles on the floor of the enclosure. The whole floor slopes in the same direction uniformly. So, any size tile may be put on the floor without causing unevenness. From a design point of view, it results in an appearance that is more continuous. Also, it may help make confined areas seem more expansive.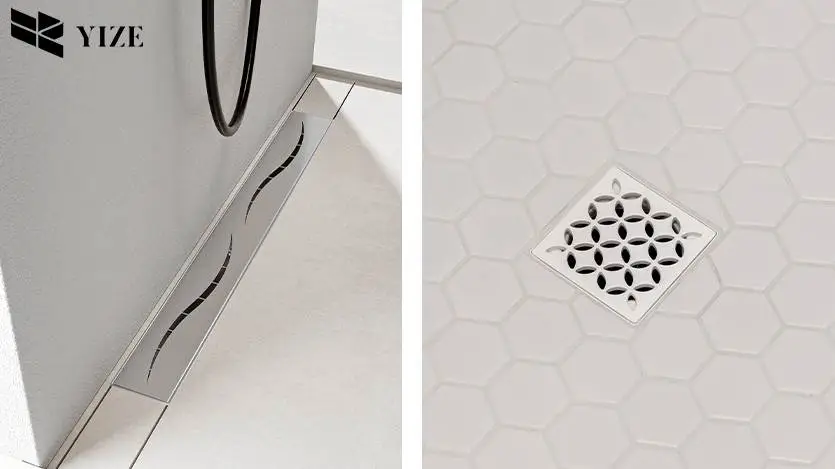 Shower floors with point drains need smaller tiles due to the funnel needed for the drain. Larger than 4-inch tiles are not advised unless necessary. A point drain is a popular option. It allows the shower floor to stand out from the rest of the bathroom when smaller tiles are used as an accent.
When it comes to designing showers and other wet areas that adhere to ADA standards and are accessible to everyone, linear drains are the best option. The floor has one slope. Thus, it is much simpler to accommodate a wheelchair, a standalone bench, or any other mobility assistance of your choosing. More, the concept of luxurious "wet room" spas, common in high-end hotels and health clubs, has also been adapted to linear floor drains. So people may enjoy themselves while improving their health.
The ease of installation is the primary benefit that comes with having a point Linear drains for showers. It provides both variety and adaptability to its users. Point shower drains have had a larger diameter than their linear counterparts do. Because of this, more asphalt and felt tie-in is possible. This results in a waterproofing environment. It is more long-lasting than the linear shower drain. So, installing this comprehensive shower system takes no more than two hours. It will save you both time and money.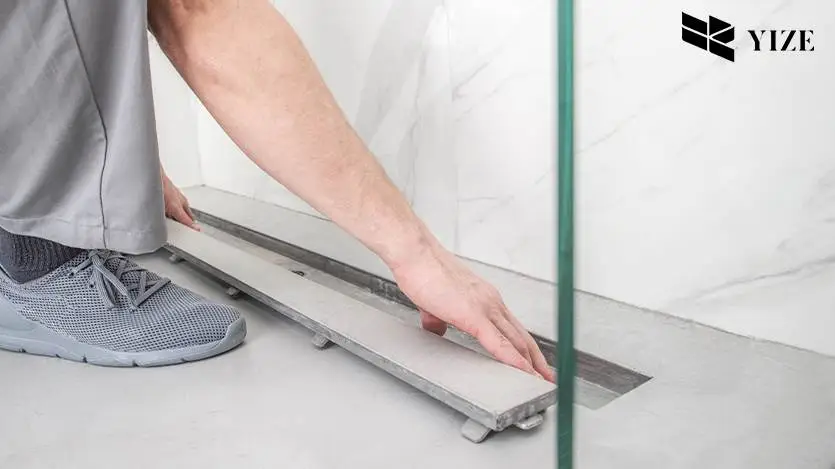 Call to Action
The design of the shower includes a greater amount of creativity and variety with the linear shower drain. An invisible linear shower drain of YZ is an excellent choice. It creates an impressively minimalist, seamless, and architectural focal point in your bathroom. In most cases, center drains are more cost-effective than their linear counterparts. The point drain is an excellent choice for those working with a limited financial budget.