One of the most ignored rooms during a home remodel is definitely the bathroom. Although, it is so important. In fact, do you know an average person spends about 30 minutes in the bathroom every day? This equals around 182 hours a year for every individual!
That's a lot of time spent inside four walls, and that time may feel like centuries if those walls are boring. Since bathrooms are usually associated with functionality, their aesthetics are sometimes neglected. But what if we tell you that bathroom time can be made less monotonous? You simply need to make the room more pleasant-looking (and smelling).
Don't lose hope if your bathroom isn't equipped with the latest sanitary fixtures or plumbing. You can remodel it to give it a quick makeover. You don't have to rip your entire bathroom up and redo it from scratch. Just focus on updating the little details, like shower drains or vanity mirrors.
Remodeling isn't as intimidating as it sounds. In fact, it offers plenty of benefits. Some of these benefits are discussed below.
Benefits of Getting Your Bathroom Remodeled
The world changes every day, and so does home décor. What was trending in bathroom design a few years ago may look outdated now. That's where a remodel comes in. But renovating your bathroom has a lot of other benefits. Here are some of these benefits:
Increases Energy-Efficiency
Older bathrooms were not the most energy or water efficient. But now, you can find water-saving toilets and faucets. These fixtures can make your bathroom more energy efficient.
Similarly, lighting in older bathrooms was not the most energy efficient. You can replace older, more energy-consuming bulbs with LED lights or energy-saving bulbs.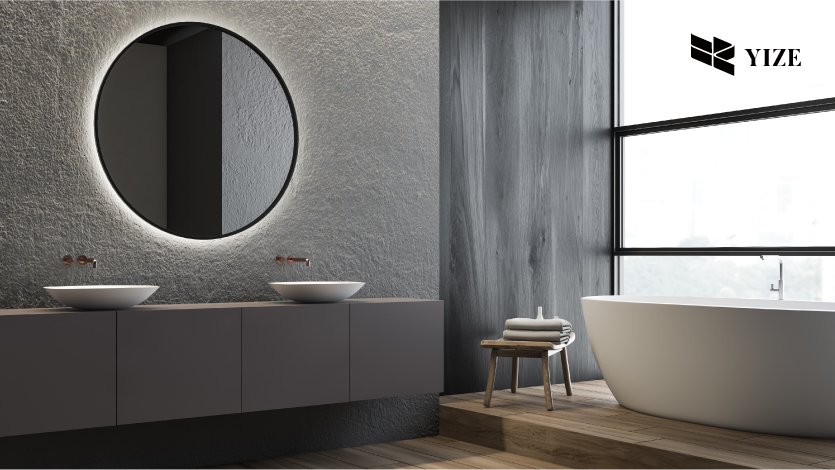 These minor changes make your bathroom more energy-efficient. This is better for both the environment and your pocket.
Improves Safety
If you have a really old bathroom, chances are it's full of potential safety hazards. Whether it's chipped or cracked tiles, leaking faucets, or a broken toilet seat, you don't want to go to your bathroom holding on for dear life. These problems can be extra dangerous if children or the elderly use the same bathroom.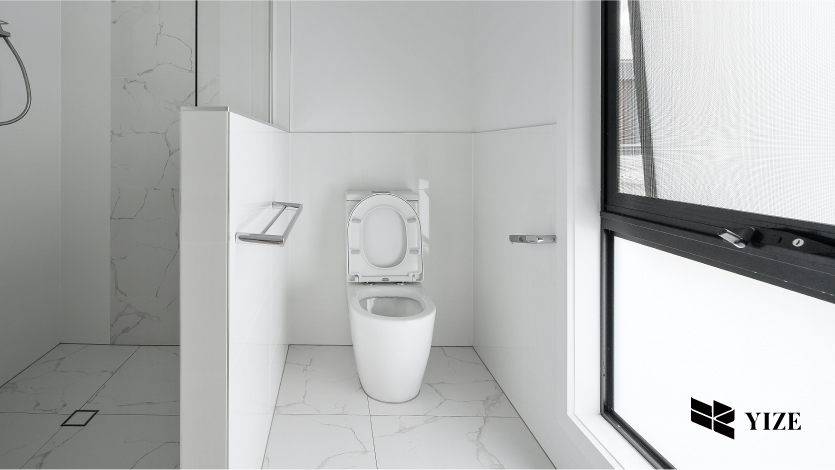 Renovating your bathroom is the perfect way to cut these safety risks. In fact, you can enhance the room's safety by adding features, like grab bars and anti-slip tiles.
Adds More Functionality
Older bathrooms aren't always designed with the best layouts. For instance, the drain may be inconveniently shaped, sized, or placed. To get rid of these issues and make your bathroom more practical, you should consider a remodel.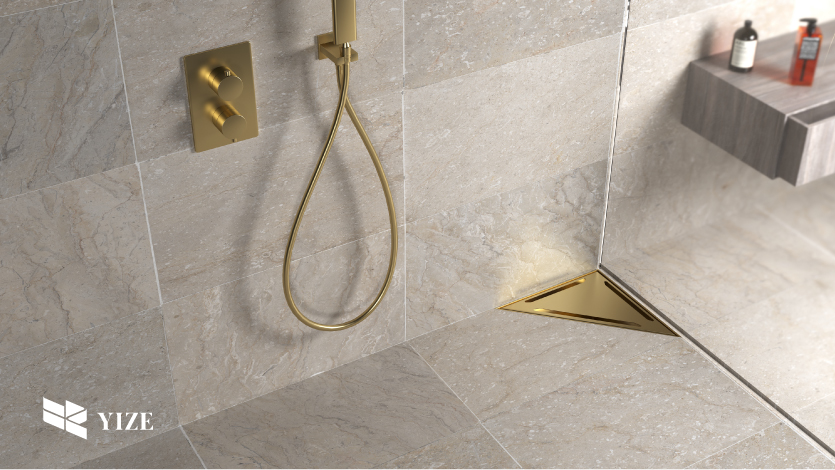 You can maximize the space in your bathroom by removing a large drain. Replace it with a triangular shower drain tucked in a corner. You can also add more storage solutions, like cabinets under the sink, to get rid of clutter.
Improves Design and Aesthetics
Home design doesn't remain the same throughout your life. So, your bathroom should also reflect that you're up-to-date. Since you spend a lot of time in there, it needs to be a reflection of your taste and personality.
To improve the aesthetics of your bathroom, you can update several elements. Switching faucets, replacing a shower curtain, adding tiles, or replacing a toilet can change your bathroom design for the better. If you're tight on budget, you can start small. Consider placing a chic planter on your sink or updating your toothbrush holder.
Enhances Your Home Value
Lastly, the amount you put into a remodel is never wasted because it adds to your home value. The average return on investment for a mid-range bathroom remodel is nearly 70%.
This is because buyers will be more attracted to a modern-looking bathroom. Plus, you also get a higher asking price. Your house will sell quickly if it looks more up-to-date and doesn't require a lot of renovations.
Renovation Ideas
Does your bathroom need a remodel? Here are some renovation ideas to inspire you to update your dated space.
Plan the Perfect Layout
Not all bathrooms are blessed with the best layouts. Some require a little help; others need a lot of help. Whatever the case, you do not have to do everything at once. But planning a layout before starting the remodeling helps keep everything in line. It also help you create a cozy space that meets all your needs.
So, before you start anything, ask yourself questions like who will be using the bathroom. Or, how much will it be used, and where will you store all things? You should also consider how often you will clean it. When you know the answer to all these questions, you can plan the layout that best meets your requirements.
Update Your Walk-In Shower
If your bathroom has a shower, you can add pizzazz to it with minor upgrades. The quickest way to revamp this space is by adding a new shower curtain. You should keep the colors neutral or in line with the color scheme of your bathroom.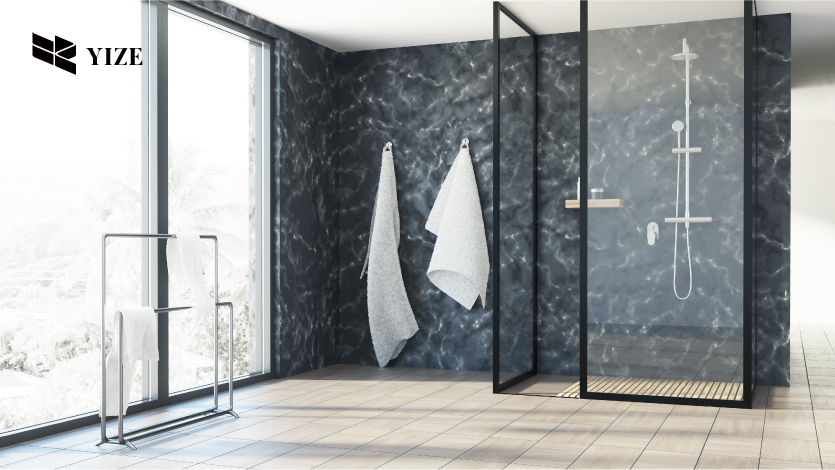 Besides replacing the curtain, you can also create a private nook for your shower space. This can be done by adding glass walls. Adding glass walls makes the bathroom look more modern and adds the illusion of more space.
Add a Backsplash
Adding a backsplash in your bathroom not only styles up your walls but also adds protection to them. You can pick anything from tile to wallpaper. This will give your bathroom a motel-worthy makeover. Be as subtle or bold as you like.
From classic subway tiles to rustic wooden planks to patterned wallpapers, you can find plenty of options to breathe new life into the walls of your bathroom. Choose a material and design that fits your budget. It should also resonate with your personal style.
Add More Storage
Unlike other parts of the house, the bathroom often gets overlooked in terms of storage. This isn't ideal. You may not have the biggest bathroom on the block. But you can use less square footage more efficiently. So, invest in the right kind of storage solutions.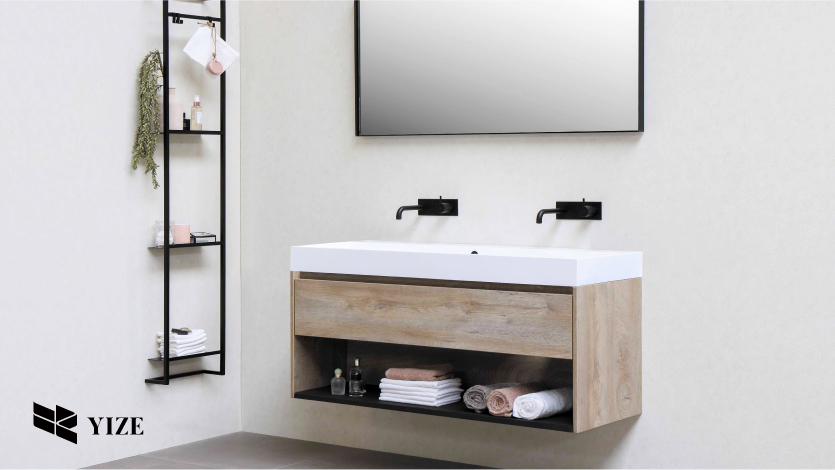 Finding the right vanity can solve all your storage-related issues. You can find sleek and innovative vanities that pack plenty of storage. They don't compromise on style either. Replace your old, clunky vanity with a new, updated one that doesn't overtake the room.
Upgrade the Drains
Old bathrooms often had large shower drains that didn't look pleasing to the eyes. Plus, if you've been using the bathroom for a long time, you may have a case of slow drains. It happens due to overuse, and even if you keep the drains clean, they won't drain the water as quickly as a new one.
Tight on space or looking for a more minimalistic style? Consider installing a linear shower drain in your bathroom. It looks more modern, provides better drainage, and blocks foul odors.
Introduce Patterns
The easiest way to renovate any space is by introducing patterns. Depending on your style, you can bring snazzy or neutral patterns into your space. Just make sure it keeps in line with the rest of the décor, so everything looks in sync.
If you're on a budget, you can print some patterns and frame them to hang them on your bathroom walls. You can also replace the shower curtain with a funky patterned one to give that extra pop of color to your space. A patterned backsplash with wallpaper or tile can serve as the ultimate upgrade.
Just Paint it
Paint is often overlooked when it comes to revitalizing a dead space. A fresh coat of paint can brighten up any space, whether in your bedroom or bathroom. When painting the bathroom, make sure you choose a color that isn't too overwhelming. This is especially important if you have small square footage. It's best to go with neutral colors, as you can amp them up with wall art and décor items.
Replace the Sink or Toilet
If you have the budget, you should consider replacing the toilet or sink in your bathroom to make it look like new. Sanitary fixtures in older bathrooms can look quite dated in modern homes. This can be a major turn-off for potential buyers.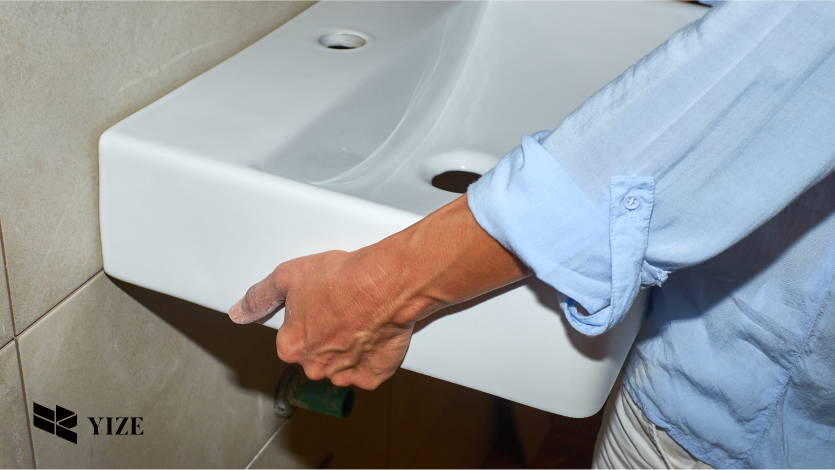 You can replace these older fixtures with more contemporary ones. This will make your space look more modern and up-to-date.
Convert a Tub Into a Shower
Converting a tub into a shower can be slightly intimidating. It isn't the cheapest, and you need to hire professional help to get it done. But it is the ultimate upgrade if you have the time and budget for it.
You can do this in two ways. Firstly, you can tear out the tub to build a new shower. You can also retrofit the plumbing to create a tub/shower unit. The latter is cheaper and less invasive compared to ripping the entire tub. But both offer an amazing makeover to your bathroom.
Average Bathroom Remodeling Cost
The average remodeling cost for a bathroom depends on a few factors, including:
Your location
Bathroom square footage
Level of remodeling
Every remodeling company has different prices. But you can expect the remodel of a small bathroom to cost you somewhere between $5,000 and $15,000. This price tag can go higher or lower, depending on the number of things you add or remove to the projects.
For instance, if you want to move the plumbing, the remodeling cost will go significantly up. But if you're considering re-tiling a small area inside your bathroom, it may be covered in this cost.
Similarly, the cost will be higher for bigger bathroom remodels. Again, the prices vary quite a bit in different parts of the world, and even within the same country.
Conclusion
A bathroom remodel may sound like a daunting task, but in reality, it isn't as intimidating as it seems. Make slight upgrades, like replacing the vanity drawers' hardware or faucets. This can make a noticeable change to your space. A remodel doesn't mean you have to rebuild everything from scratch. Instead, you can upgrade little things around the bathroom to bring positive change. You can do most of this remodeling yourself. This will help save on costs. Still, you shouldn't compromise on the quality of fixtures you buy for the bathroom.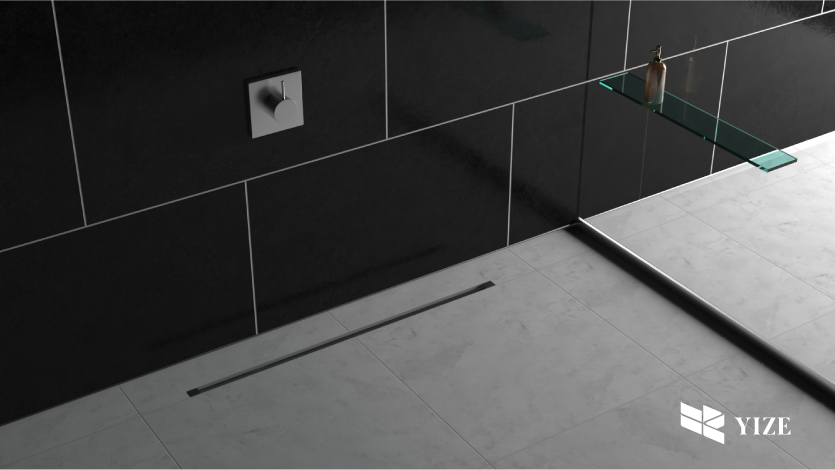 If you're replacing shower drains, you should consider YZ Drain. We have quality shower drains made with premium materials and under expert supervision. Our products are made with eco-conscious practices. We also use low-energy-consuming equipment to produce our products. We build sanitary ware that lasts, so you don't have to consider a second bathroom remodel for years to come.