The shower drain may seem like a small thing, but it's a very important part of installing a shower in a home. It can be hard to choose the right channel drain for the project when there are so many to choose from. If you choose the wrong drain, you may have problems in the future. So it is important to make the right decision the first time. The linear drain is one of the best choices for any kind of project. Linear drains are a good choice for any job because they are useful and look nice. They seem more attractive than regular drains and are simple to clean.
Linear drains are flexible and can be put in any bathroom system, such as a shower, sink, or bathtub. You can also use them in the basement. They are trendy and made to fit any area. The shape of a linear shower drain is a little bit larger than a conventional round or square drain. It can be placed in a variety of ways, such as along the edge of the shower or close to the wall. There are a lot of different sizes and lengths of linear drains. So, the question everyone asks is, "Which linear drain length should I choose?" In this article, we will try to answer this question in the next section.
Which Linear Drain Length Should You Choose?
The length of the linear drain is one of the most important factors to consider before buying it. This will completely change the overall look of the shower. It also affects the way of installation. The maker has come up with a clear rule to calculate the length of the drain. It is standard practice for drains to be 300 mm shorter in length than the parallel side. So, if you choose a 900 mm by 1200 mm shower tray, the drain will be 600 mm long. You can also use this rule to choose the length of the linear sink for any shower. The linear drain must also be 100 mm shorter than the shower wall side where it will be installed. It makes it possible to tile and close the drain without difficulty.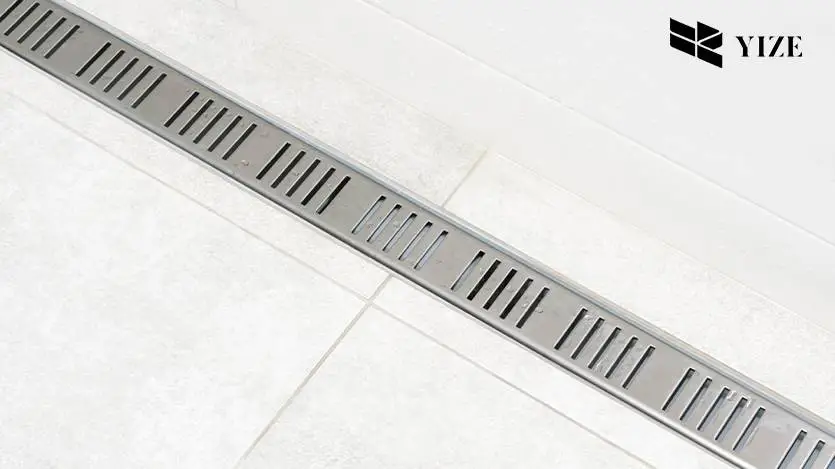 These linear drains come in a variety of lengths and designs. So, you can always choose a drain that best meets your requirements. There is a lot of room for customization when it comes to choosing the drain and how to place it. But it's crucial to keep in mind that you shouldn't pick small drains if you're setting up a large shower. For example, suppose you have an area measuring 100 cm by 120 cm or 120 cm by 120 cm. There's a chance that the 50 cm or 60 cm drains aren't the best option. When choosing the length of a linear drain for your job, you should also think about a few other things.
You start by measuring your shower's footprints, including the height of the drain. The length of your drain must be suitable for the size of your shower area, so this is quite important. Then, determine the exact width of the drain you want to install. This information will be helpful when choosing the ideal drain length. You might also have to decide whether to use a saddle or a nose for your drain edge. This can increase the required length of the release space. Also, it's important to know how fast water moves through your drains. This can ensure that there is enough space for the water to drain. This may have an impact on its installation needs and durability.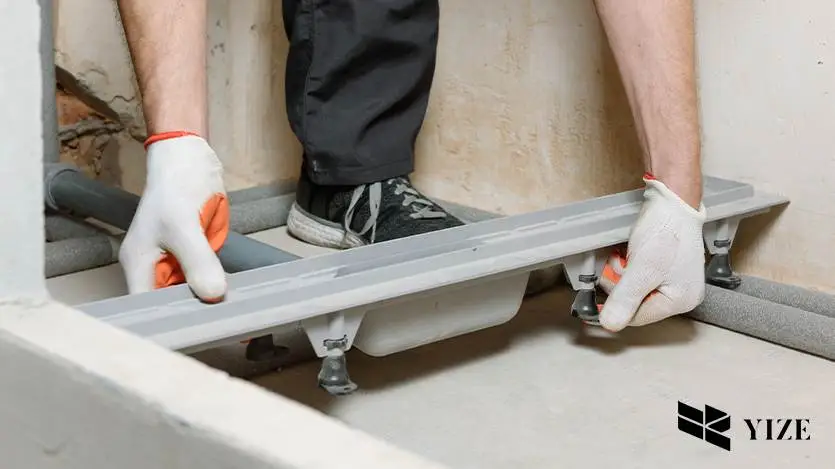 If you think about all these things, you can find the best linear drain length for your place. You will also have to consider the room's plan and how much floor area the linear drain will cover. If your system is releasing a lot of water. You will probably need a longer linear drain if you have a large amount of water. If you're not sure how long a linear drain should be best for your job. You should talk to a plumber or drainage tool expert.
How Much Slope Do You Need for a Linear Drain?
The slope you need for a linear drain will depend on how it is installed. Most of the time, a linear drain should have a slope of 1 percent, or 1/8 inch per foot. This should be enough for a shower with good drainage and flat bases, like concrete floors. If you are placing the drain in a place with a steep slope. If you want the water to drain well, you might need to make some changes to the slope. It is also vital to ensure that the right fall is made. This will prevent water from collecting in the corners and along the walls. If you don't know what slope to set your linear drain at, it's best to ask an expert. It's always best to ask an expert for help.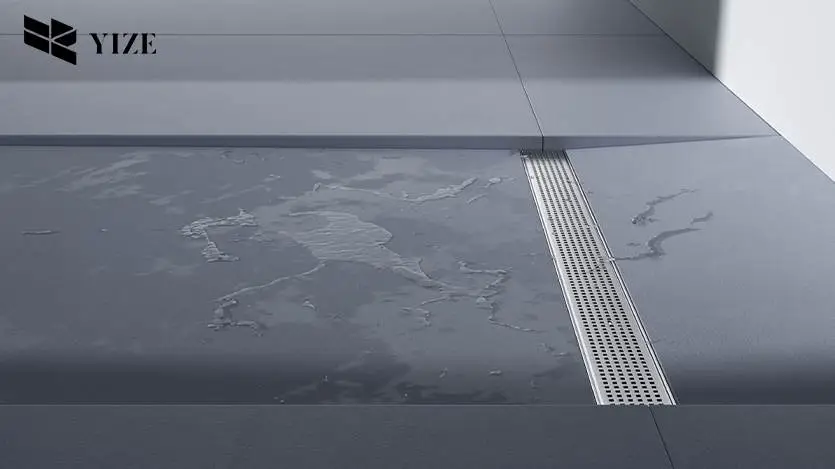 Conclusion
Linear drains are not only a unique way to decorate a shower or bathroom. They also give you a lot of freedom when it comes to design. The best location for your linear drain will depend on many factors unique to your home. There are both technical and design factors. These factors will ultimately influence your placement decision. The length of your linear drain is also affected by many things. So, we recommend you talk to a professional for the best results.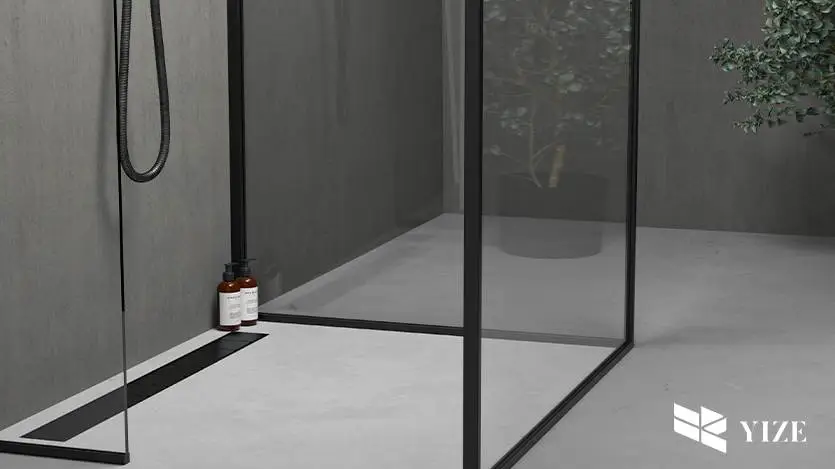 We have a wide variety of linear drains to suit any design plan or installation. Yzdrain has a large selection of easy-to-install linear shower drains. These linear drains are good for any shower and installation situation. It works for both new construction and remodeling. Our linear drains come in lengths as long as 78 3/4″ mm. Also, these are built with our unique technologies.
The best stainless steel is used to make Yzdrain Linear drains, and they don't need much upkeep. The simple detachable siphon and hair catcher makes it simple to clean our linear drains. We are confident in the quality of our linear drains. Because of this, we back up all our products with a warranty. You can get any length of linear drain for us. We hope this guide will help you decide which linear drain length you should choose.